Gouging out Mt Cook's eastern flank, the Tasman and Murchison glaciers, and their adjoining catchments, offer exceptional ski touring and ski mountaineering, with a myriad of couloirs, bowls, peaks, ice falls and head-walls to explore. The photos below follow a stunning arch of glaciated terrain, from the Aida Glacier at one end, curving around to the Darwin and Bonny Glaciers at the other end. It is one of New Zealand's special places.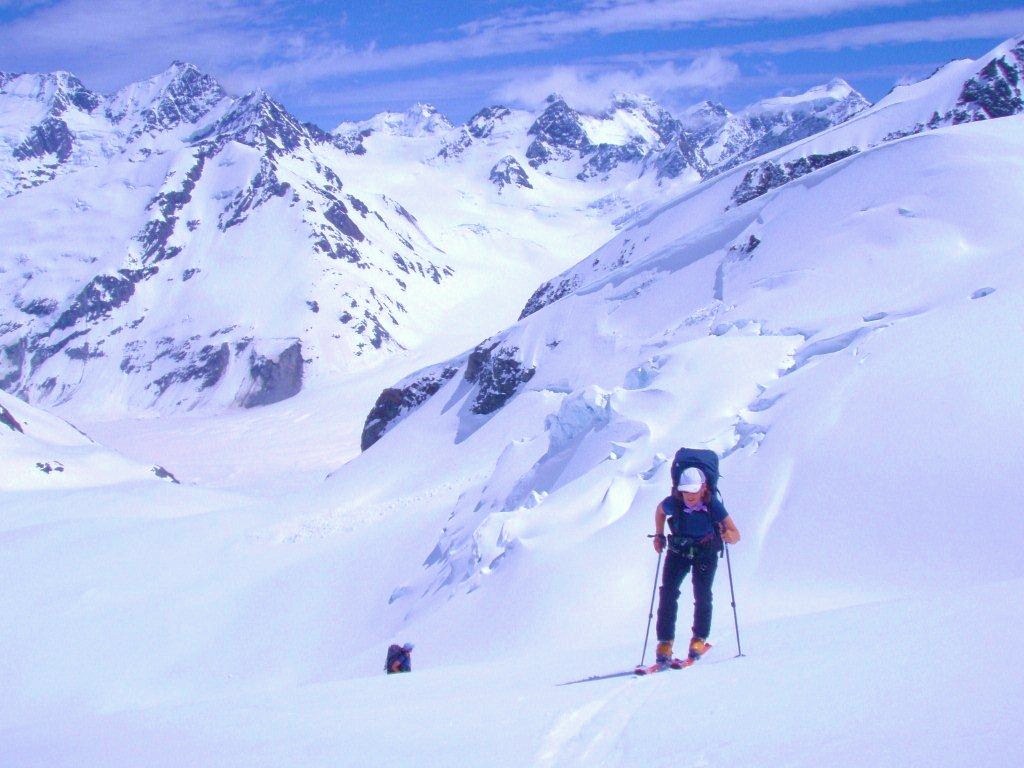 Climbing Aida Glacier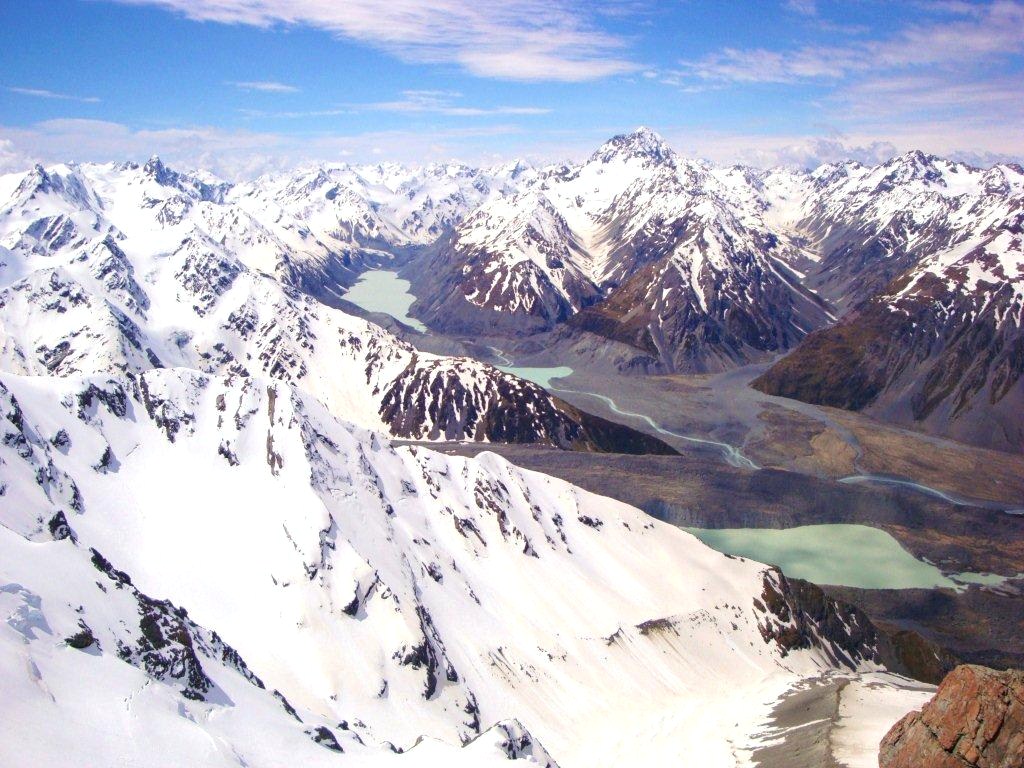 View from Sydney King of Glessen, Mace and Godley glacier lakes.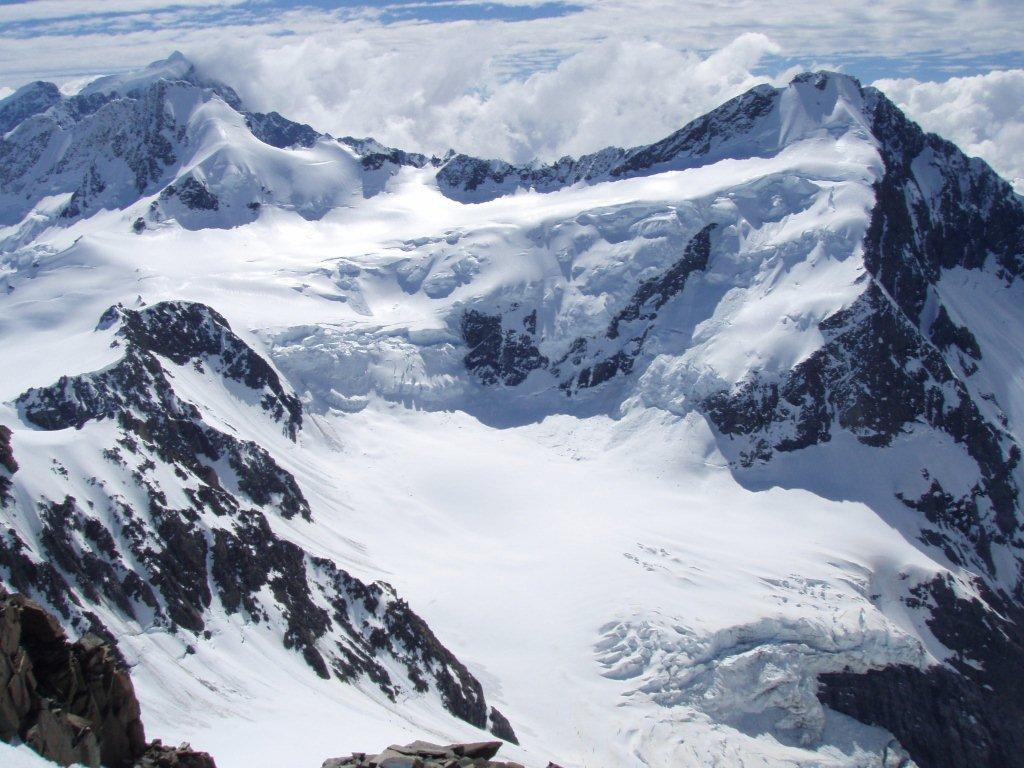 View down Joie de Vie glacier, across to Glessen glacier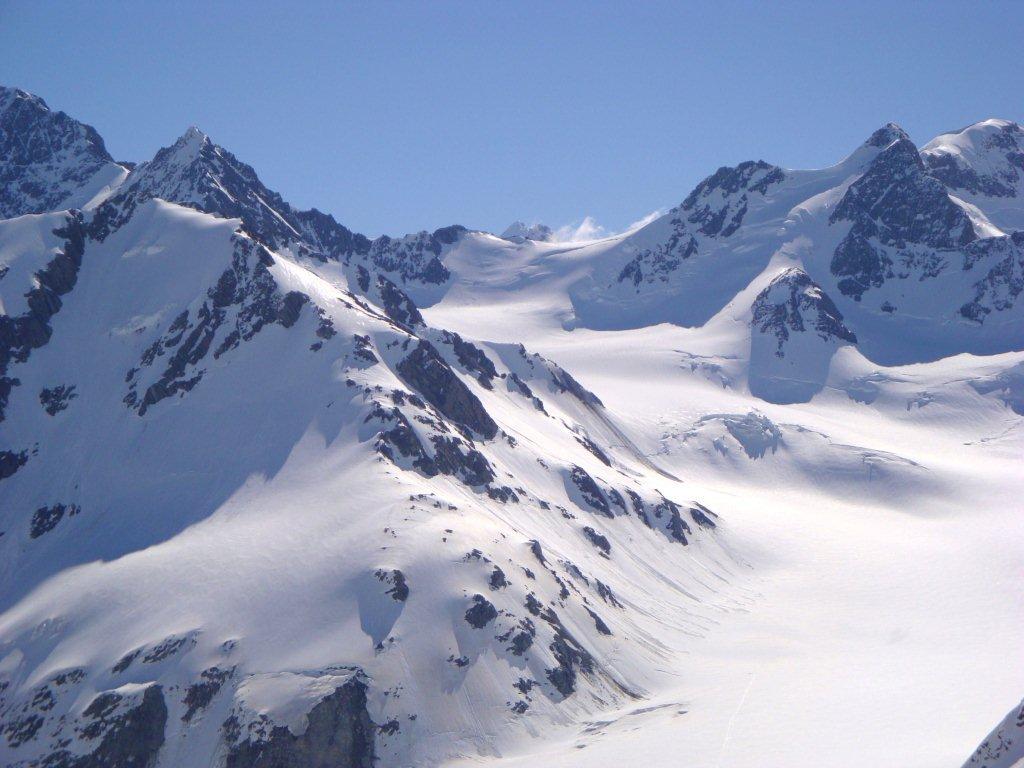 View from Aida Glacier across to Murchison Glacier and Headwall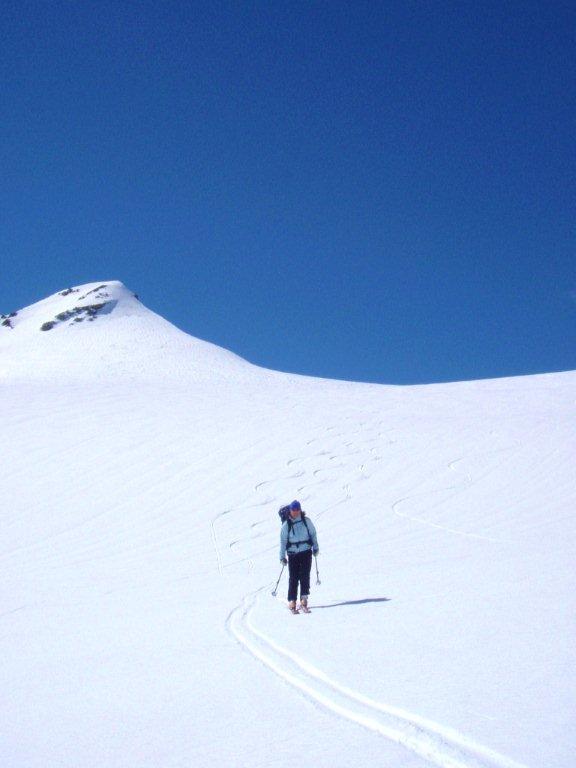 Skiing off Sydney King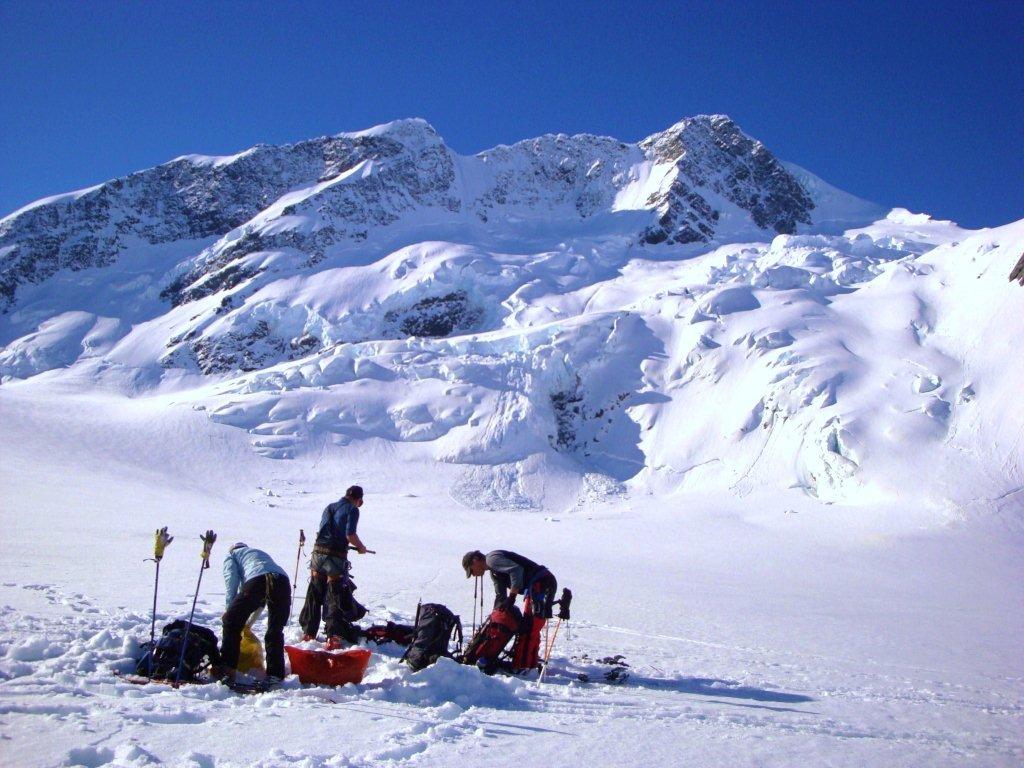 Murchison Glacier - our depot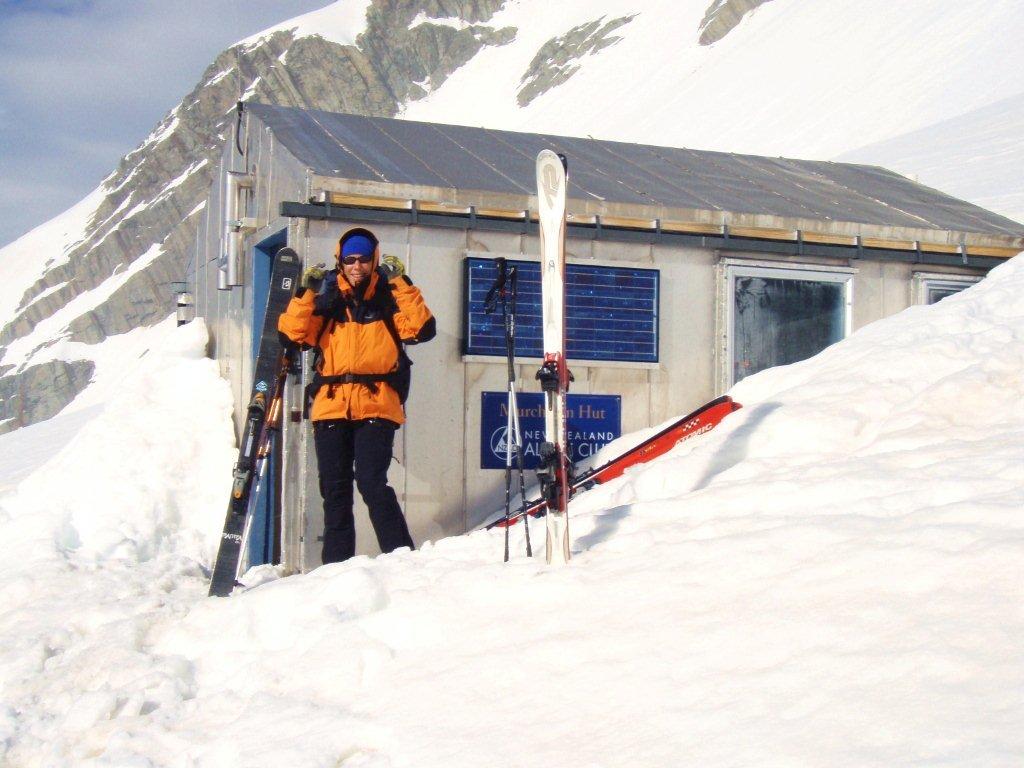 Murchison Hut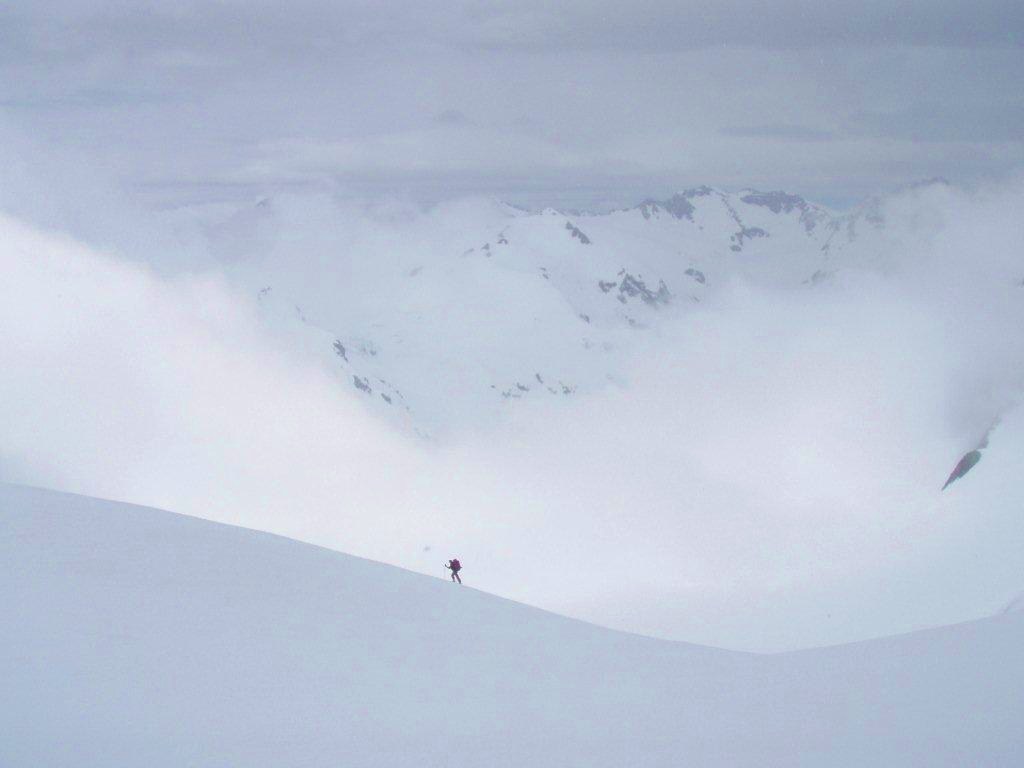 Touring up the Murchison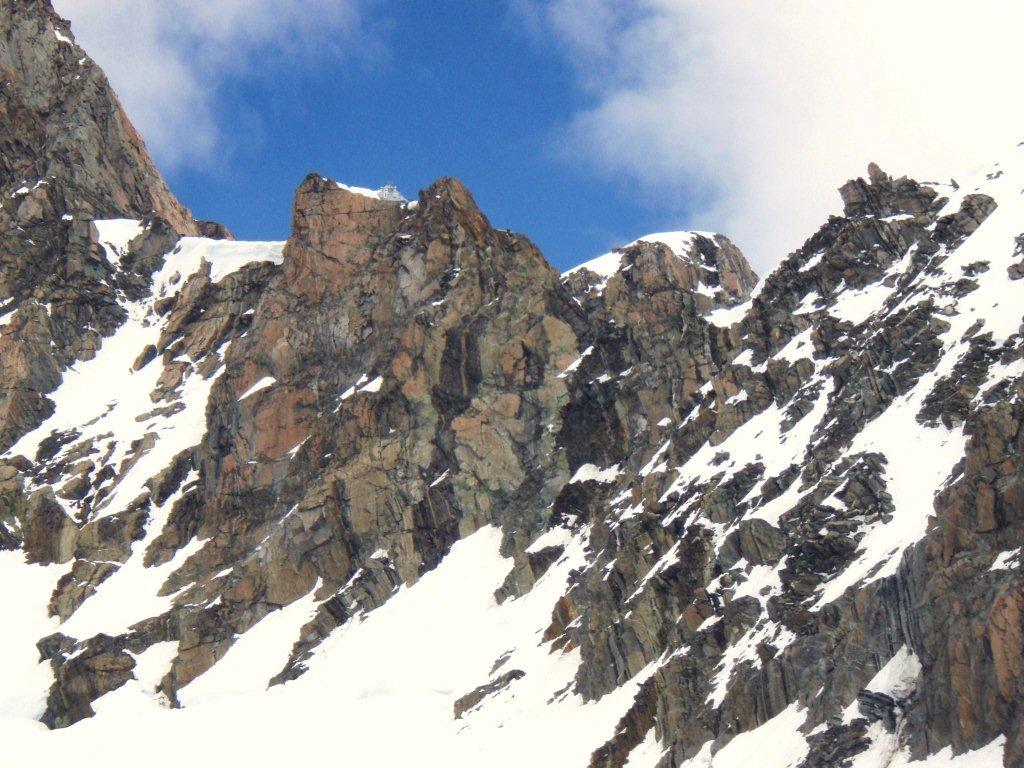 View from bottom of Murchison Headwall up to Kelman Hut on top of cliff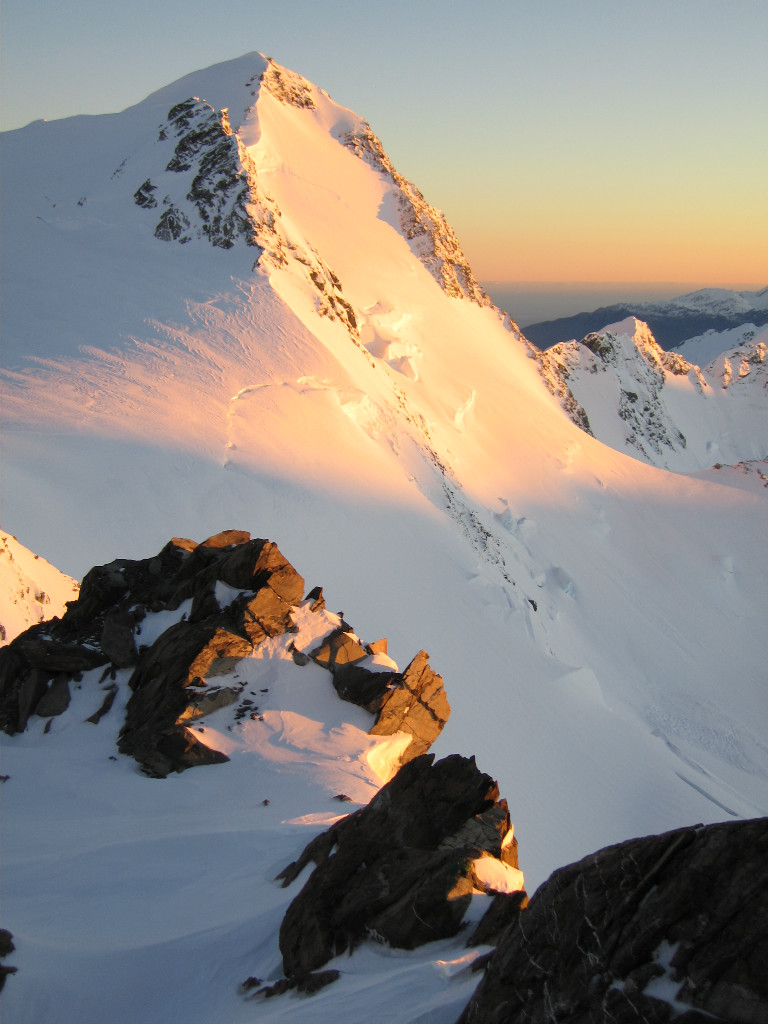 Peak above Kelman Hut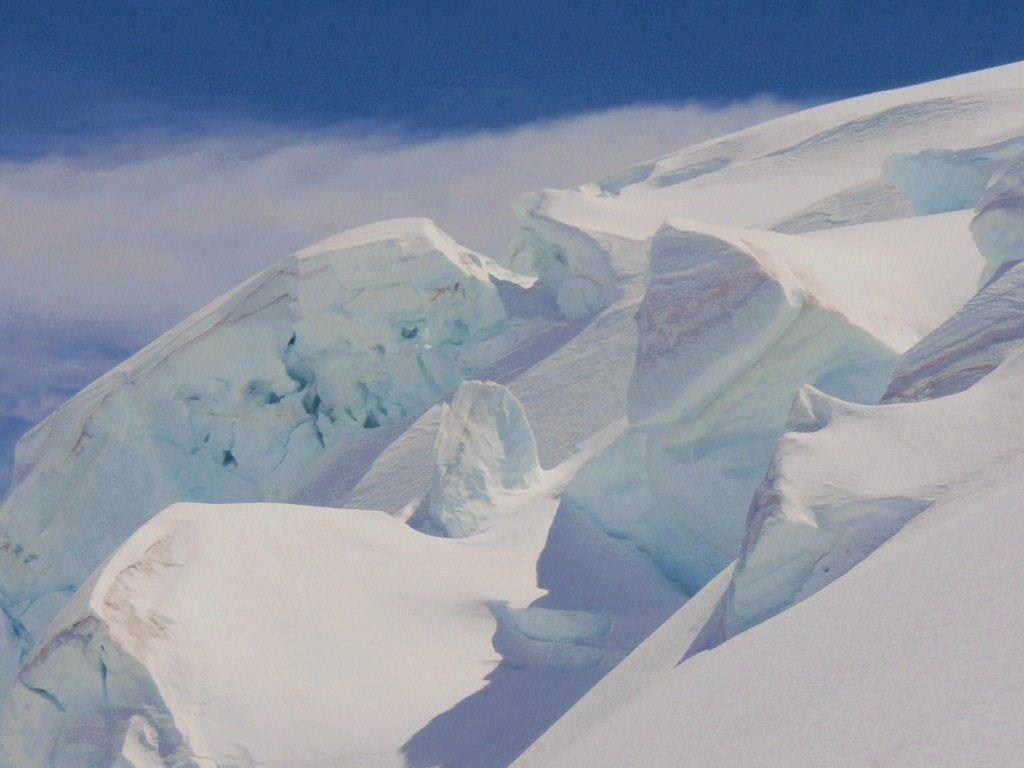 Ice fall above Tasman Saddle Hut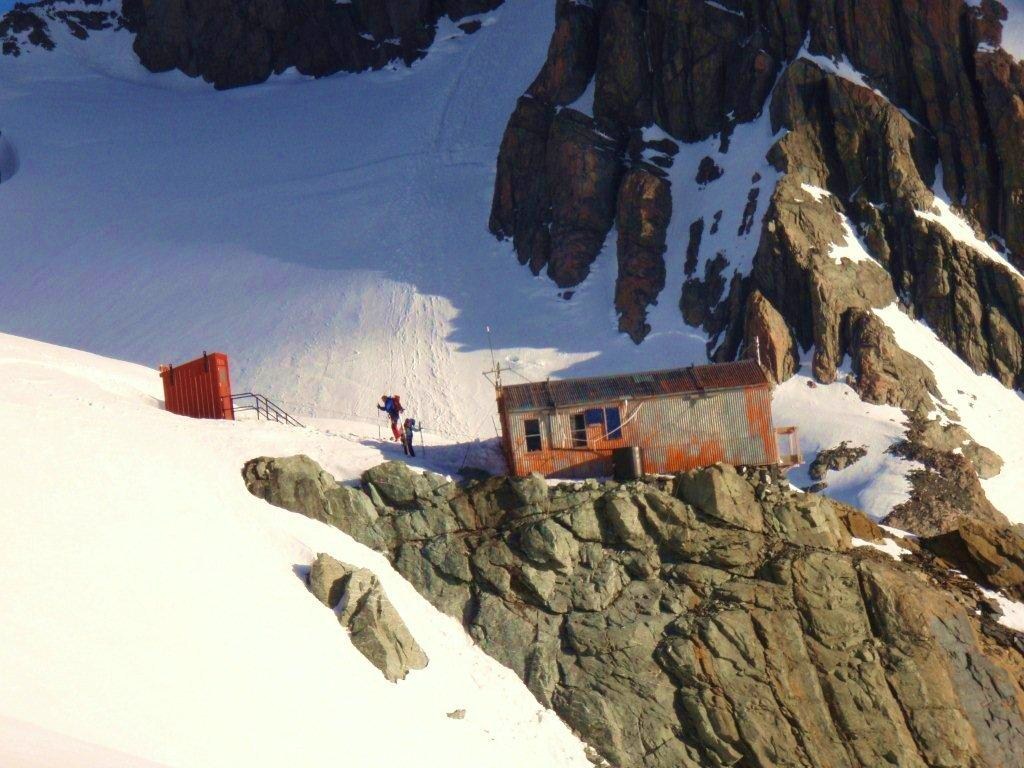 Tasman Saddle Hut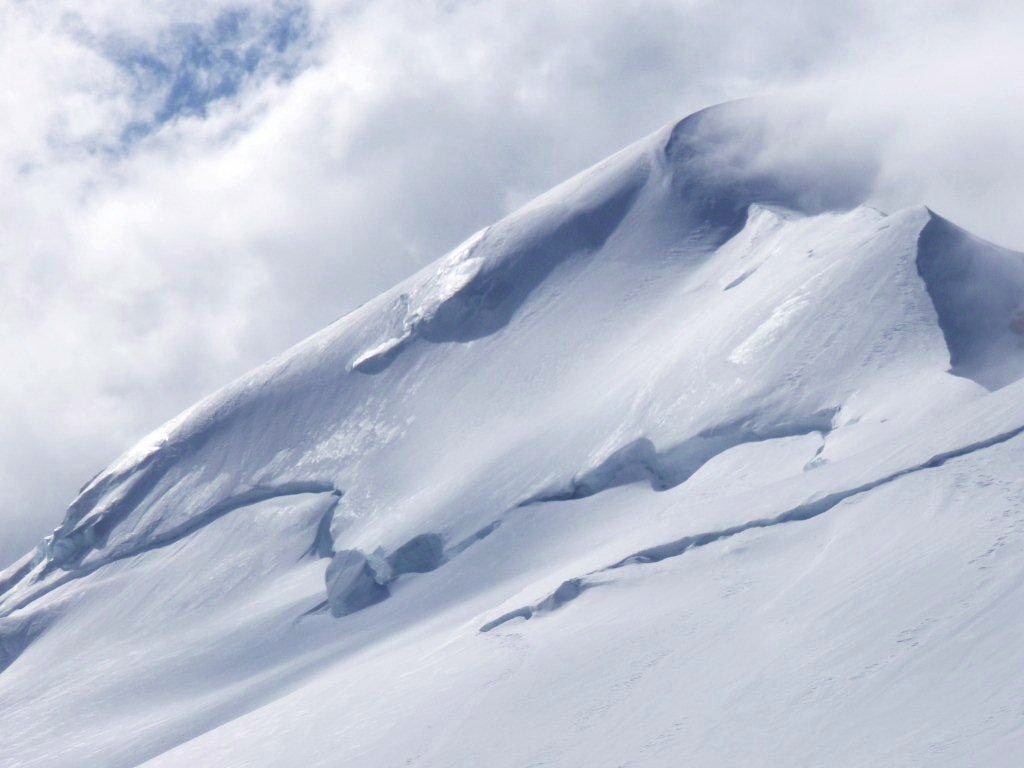 Hochstetter Dome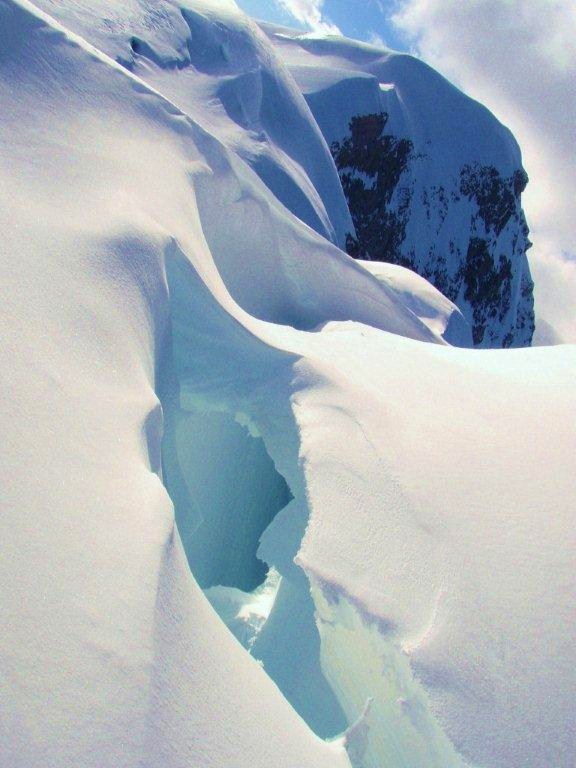 Schrund at ridge of Mt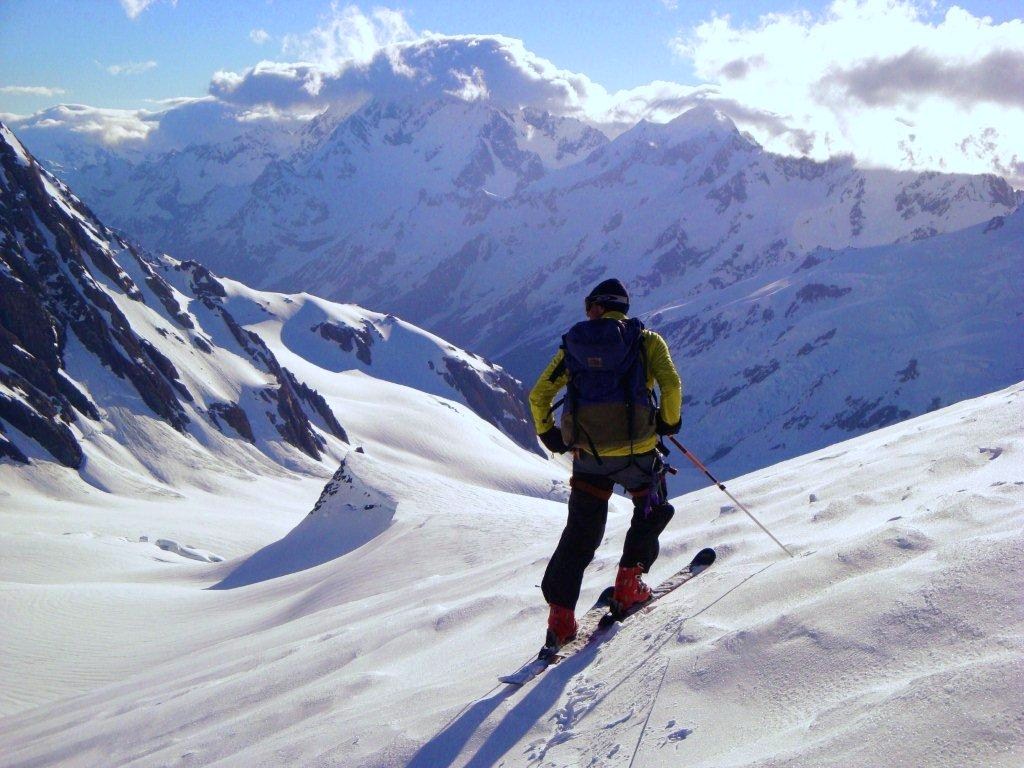 View toward Tasman Saddle Hut (Mt Cook in clouds behind)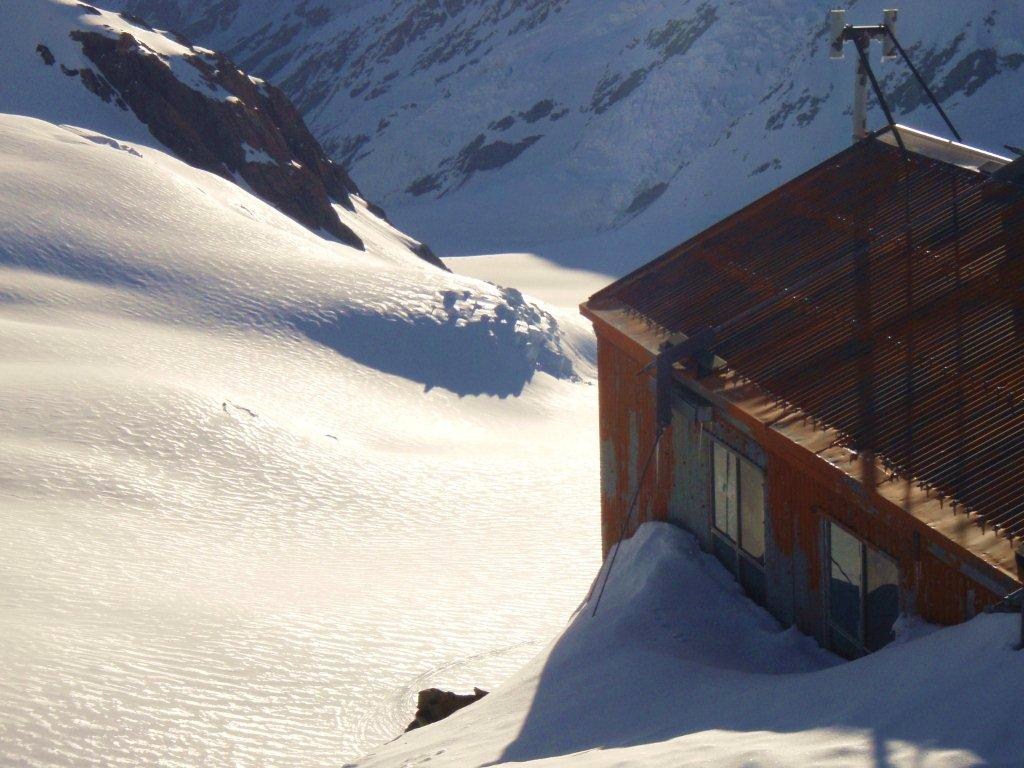 Tasman Saddle Hut, view on to Tasman Glacier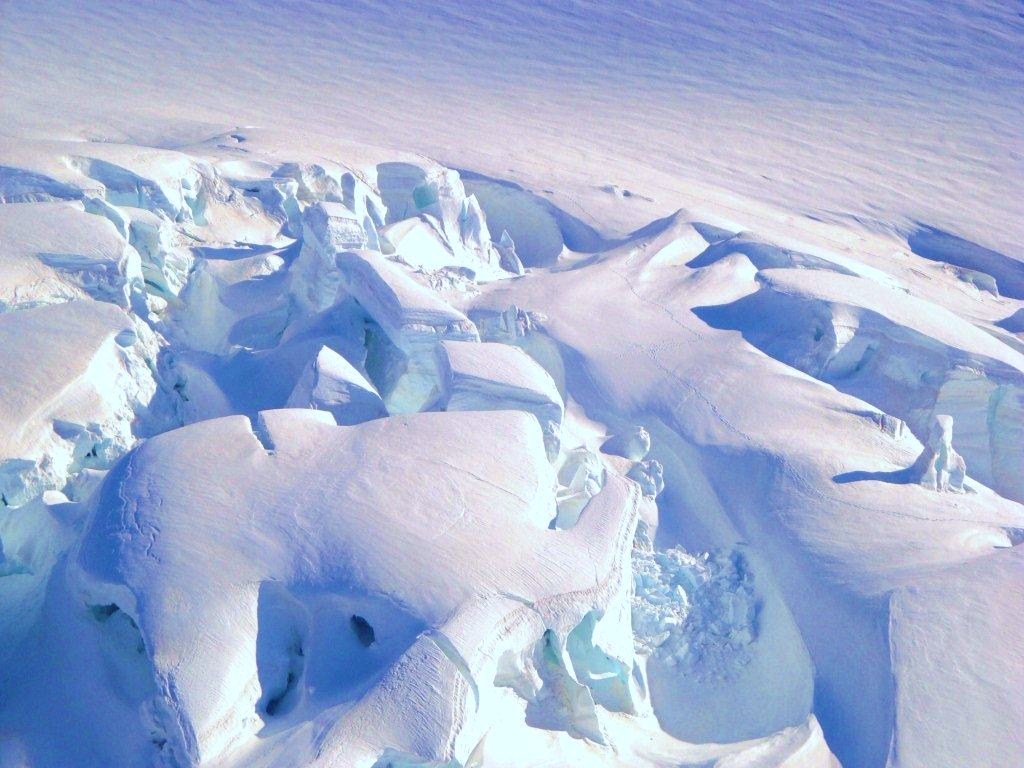 Ice fall below Tasman Saddle Hut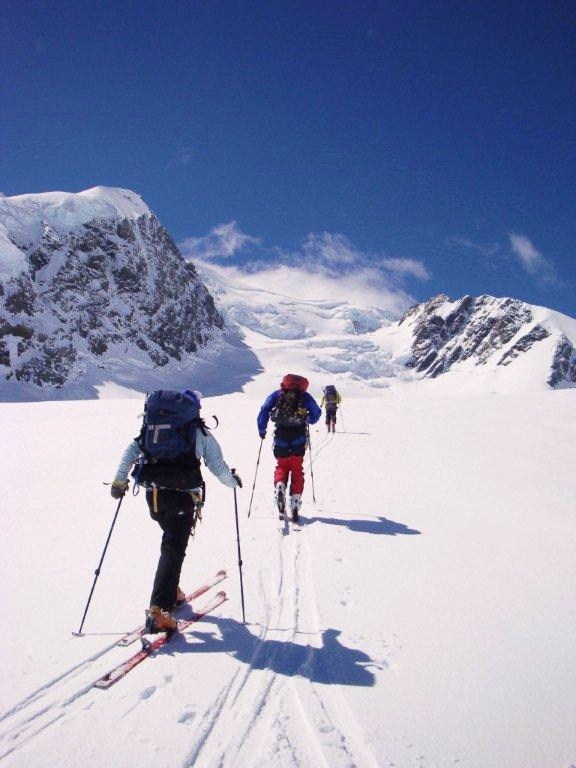 Touring up Ann Glacier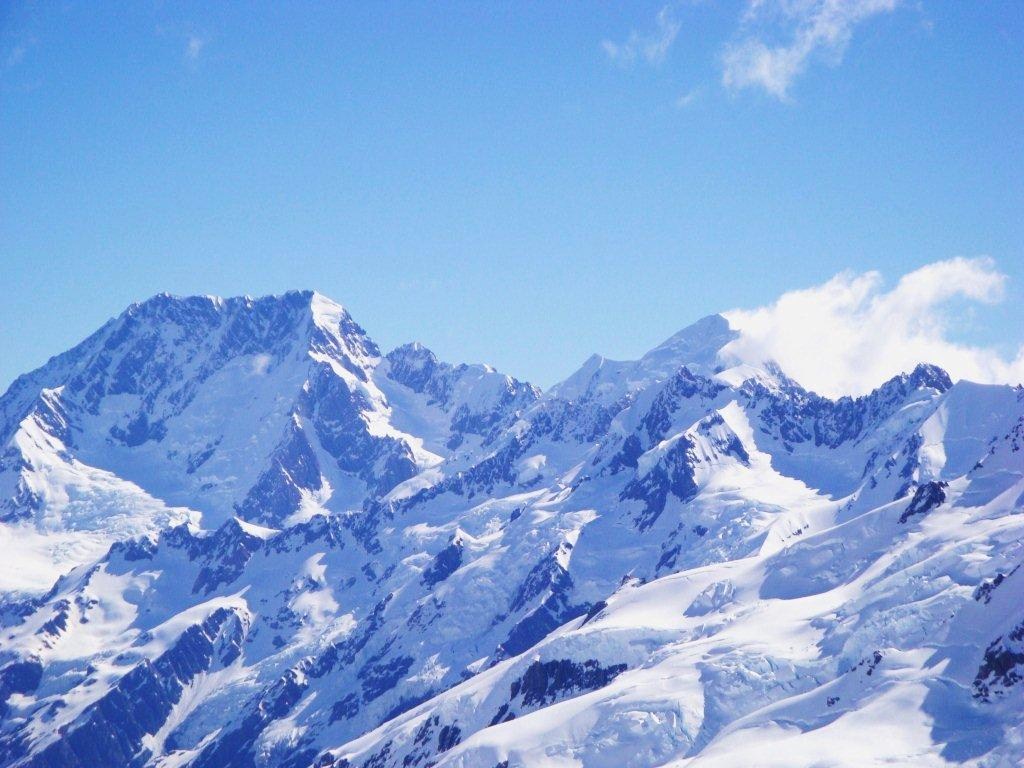 Mt Cook (left) and Mt Tasman (right with clouds)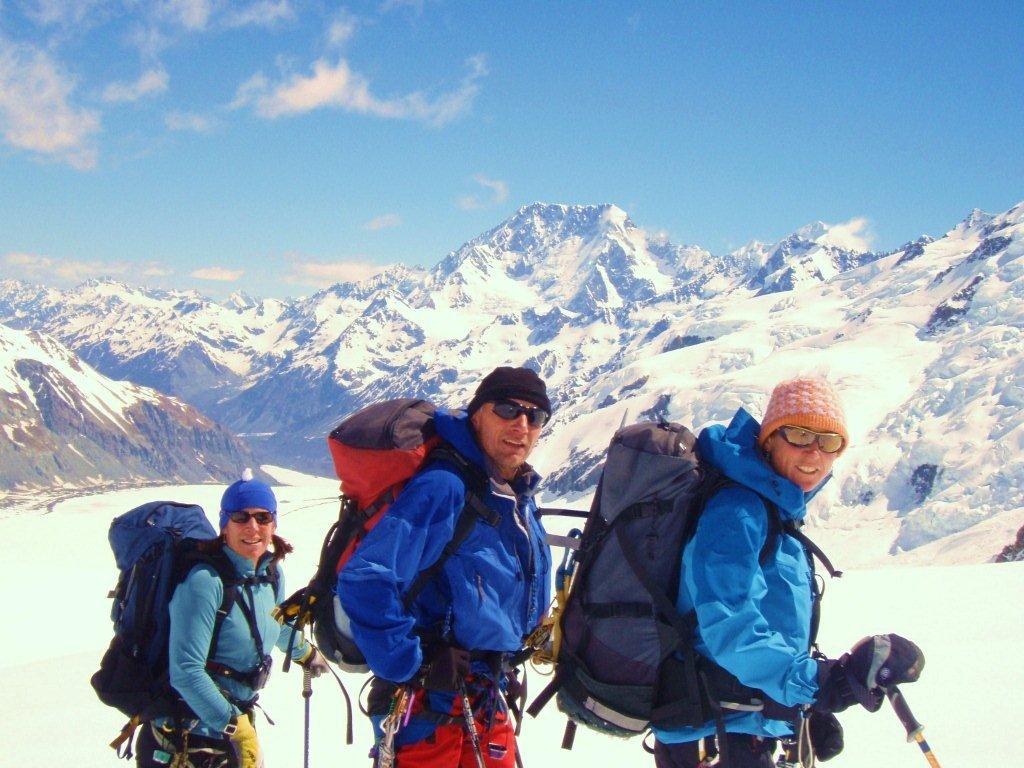 Skiing off Hochstetter down Anns Glacier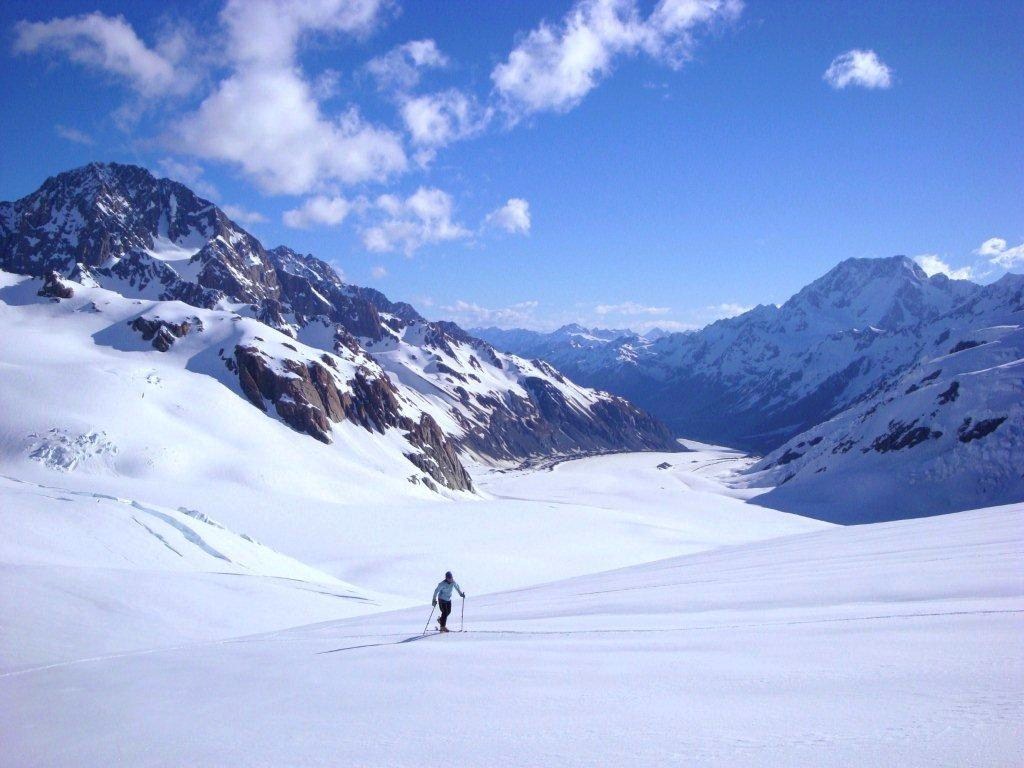 Laps on Anns Glacier. Lower Tasman Glacier below. Mt Cook on ridge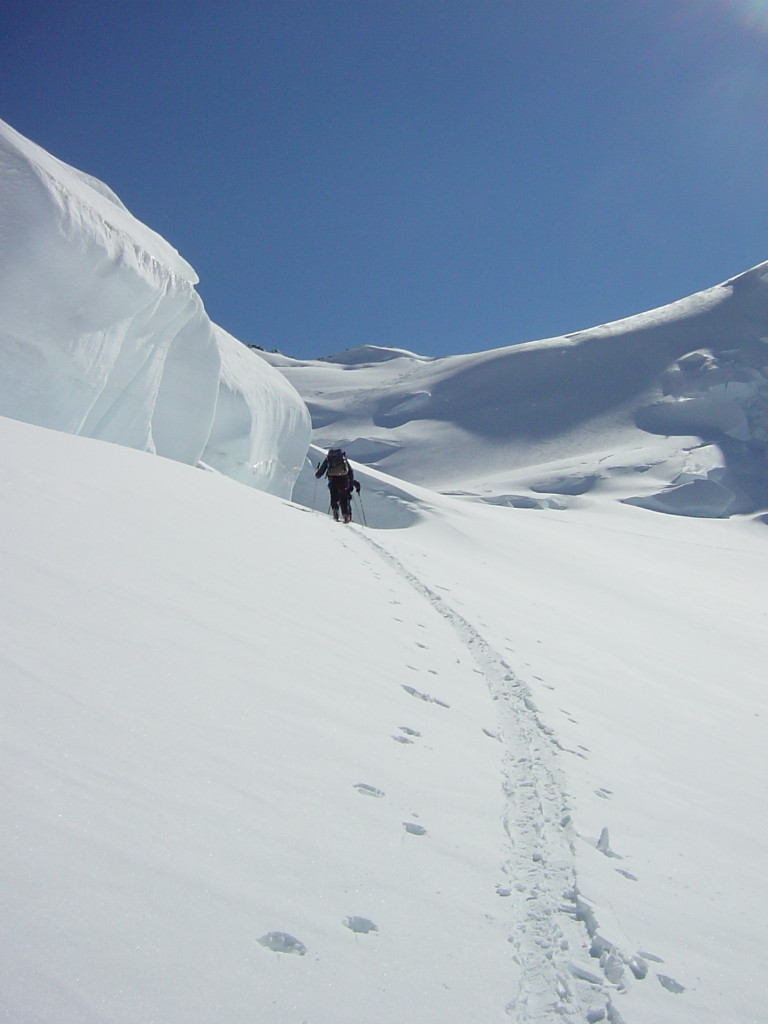 Climbing the Darwin Bowls
Ice fall below Mt Green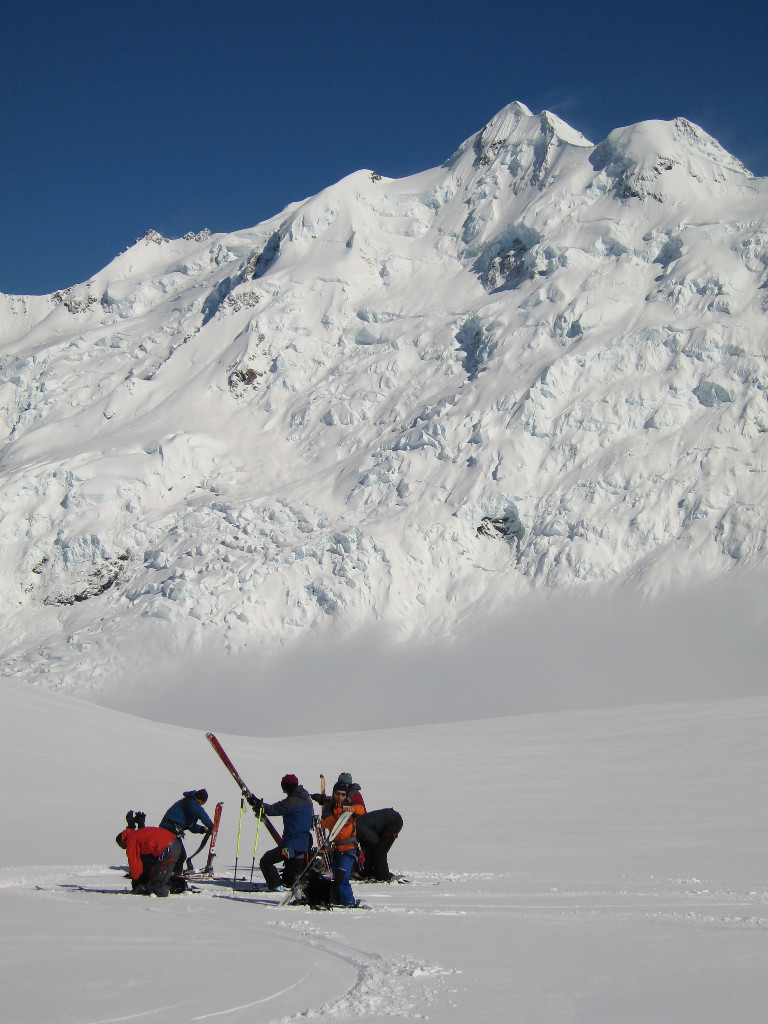 Skin change on the Tasman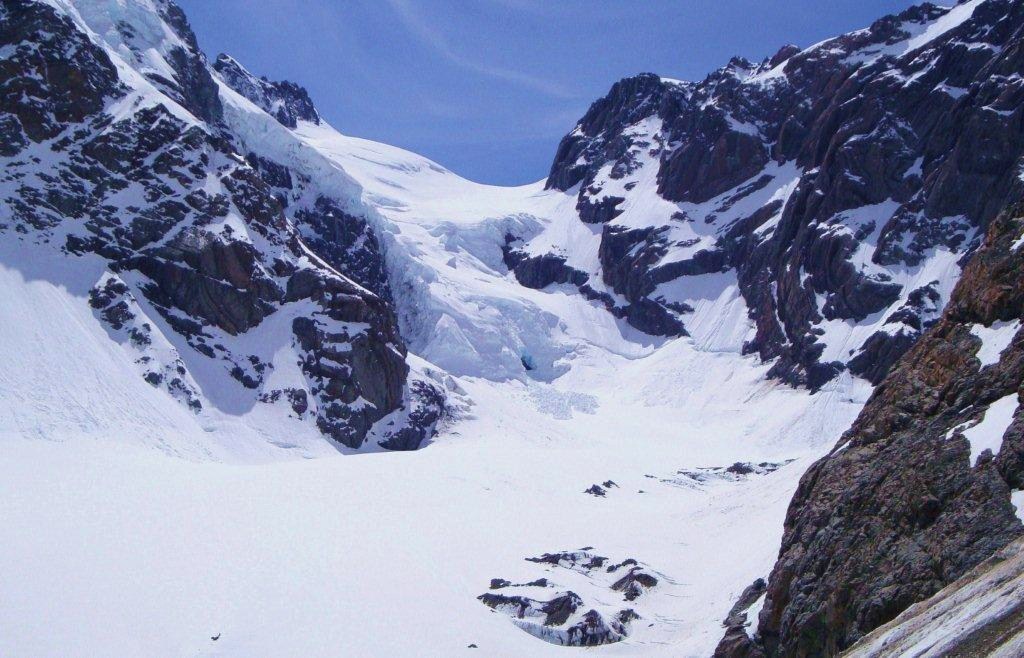 Darwin Glacier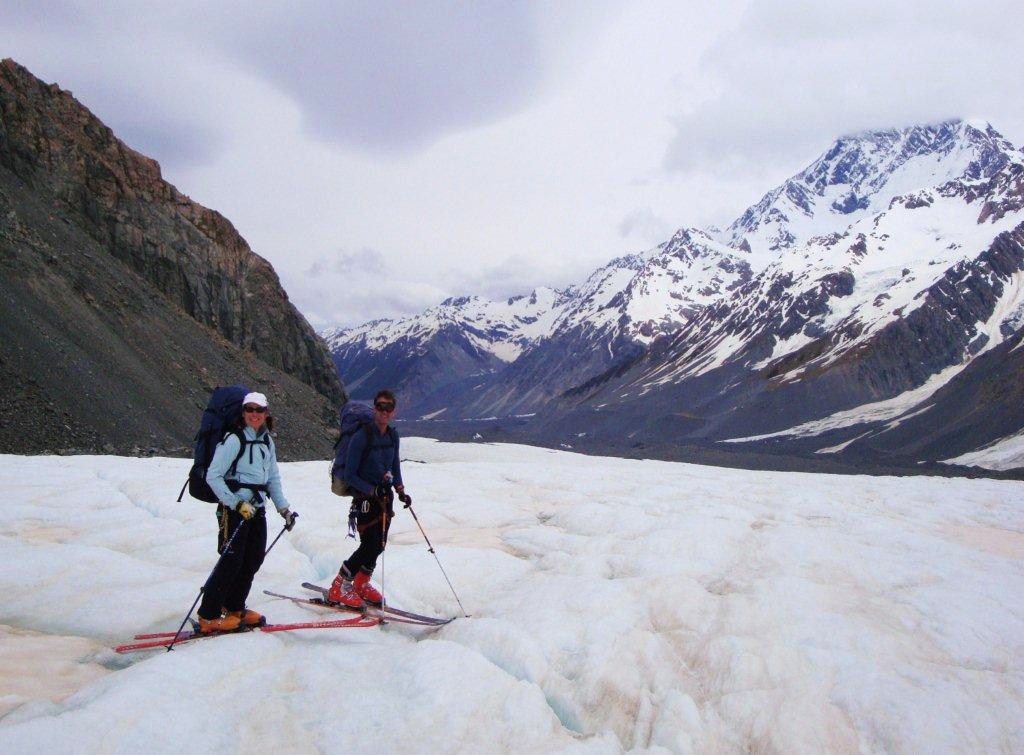 Lower Tasman Glacier (without snow)